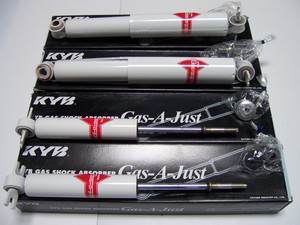 Shocks and automobile suspension systems are components on cars, trucks and SUVs that tend to wear out over time, and when they do people need to act quickly to replace them in order to avoid the potential for much more serious problems down the road. These problems not only include major mechanical problems and the expense associated with them, but also the potential for danger if the vehicle stops performing properly and safely. Unfortunately, few people understand what ideas they should consider when they do decide that it's time to find new shocks for their vehicles.
Below you will find a brief overview of a few examples of ideas that people should keep in mind as they look for new shocks for their vehicles. You will also find information regarding how these different factors relate to different types of vehicles. Anyone who is in a position where they need new shocks should seek the help of experienced professionals who can help them find the perfect fit for their needs as soon as possible.
Keep the Size of Your Vehicle in Mind
Generally speaking, different types of shocks will work best with vehicles of different size. For instance, gas-powered shock absorbers tend to work best with vehicles that are a bit smaller than the norm. Heavy-duty shocks should be used for large vehicles, especially those that will be towing any loads, as these shocks will be put to work regularly.
Pay Attention to Brand Reputation
Almost every set of shocks on the market will come with some sort of guarantee or warranty, and while these are worth considering, a consumer should also do some research to find out which types of shocks have earned a top-notch reputation from those who have used them. For instance, Bilstein shocks and others will be found prominently on review sites, and for the most part these products have been met with favor by consumers.
Don't Cut Corners on Cost
Clearly, shocks are not inexpensive items to have to purchase, particularly since shocks are generally bought without much notice. As such, someone who attempts to shave a few dollars off the cost at the price of sacrificing a substantial amount of quality may only be getting into a position to where he or she will have to replace these cheaper shocks sooner rather than later. Many times, spending a small amount of extra money can make all the difference in terms of the useful lives of these products.
Seek Professional Guidance
For those who are simply not in a position to search for shocks by themselves, there is help available. This help can provide consumers with guidance regarding shocks, springs, suspension systems and of course brand names such as Bilstein shocks , Eibach and Tokico. If you are ready to put top-level shocks or springs on your vehicle so that you don't need to worry about them again, seek the advice of the team of experienced professionals at Shox.com today.