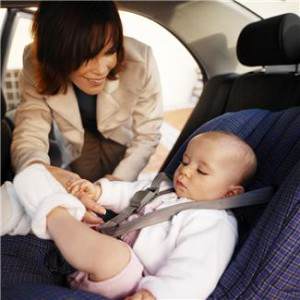 When people find out that they're going to have a baby, they tend to become overwhelmed with all that needs to be done in order to properly prepare for this momentous event.  The first thing that someone could do is realize that this is not just an event, but also the beginning of a long and incredibly rewarding process.  There is nothing like having a child, and there is nothing that should not be considered in terms of making sure that the baby enters the world with not only tremendous amounts of love, but also with the utmost in safety precautions.
One of the most obvious ways to provide some added measure of protection for a new child is to make sure that the vehicle in which he or she will be riding is thoroughly checked for any issues before that magical day arrives.  One of the most overlooked aspects of this vehicle checking process involves the shocks and suspension systems.  Below you will find a brief overview of how brands such as Bilstein, KONI, Tokico and Eibach can put this issue to rest once and for all so that you can get on with everything else you need to do before your child arrives.
Last Need for Shocks For Some Time
Bilstein, KONI, Tokico and Eibach are not just manufacturers, but they are brands that have been earned with years of loyal service to those who have trusted them.  These shocks, springs, suspension systems and components will serve vehicles for years at a time without any signs of wearing down.  Therefore, expecting parents can install whatever parts are a fit for their vehicles and simply stop worrying about this until the child is ready for school or until you get a new vehicle – whichever comes first.
Last Time Worrying About a Smooth and Safe Ride
In addition to serving vehicles for years at a time, products manufactured by Bilstein, KONI, Tokico and Eibach will provide every adult and infant with a smooth ride that minimizes the bumps and jostling along the way.  In addition, these brands can help provide a measure of safety for a vehicle in that good, sound suspension systems make it much easier to navigate around curves and to be able to stop predictably.  All of this will only lead to more peace of mind when those nervous thoughts enter every new parent's head as he or she loads their new baby into the car seat.
As stated above, there is much that needs to be done when you're expecting a child.  Don't make your vehicle something that is overlooked, as this could be problematic for several reasons.  If you are ready to make sure that your child rides home from the hospital safely and comfortably, seek the help of automotive professionals who have been earning the loyalty of customers for many years.  Contact Shox.com today to have your questions answered promptly and accurately.